GENERAL INFORMATION

---
We specialize in the areas of Sales, Sales Management, Marketing, Engineering, Sales Engineering, Technical, and Administration nationwide as well as internationally.
OUR MISSION STATEMENT
We are dedicated to understanding our customers' needs and putting their interests first. We strive in keeping our candidate and employer searches on a highly confidential basis while protecting sensitive information about the companies and candidates we represent. Our conduct exemplifies high integrity, honesty and moral principles.
COMPANY HISTORY
RECRUITERS INTERNATIONAL, INC. was founded in Omaha, Nebraska. We have over 37 years experience in placing professional personnel nationwide and internationally. Our network to date includes over 200 affiliations nationwide to serve our customers.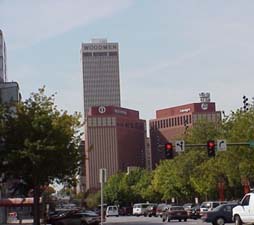 11330 Q Street Suite 218
Omaha, Nebraska 68137
Phone: (402) 339-9839
Fax: (402) 339-4024
E-Mail: kmertins@rii.net